This error message is pretty common for Mac users. It happens because Apple doesn't trust the software you are trying to install. And you see something like this:
Fortunately there is a quick fix.
Open "System preferences" and select the "Security and Privacy" option. Here select the "General" tab.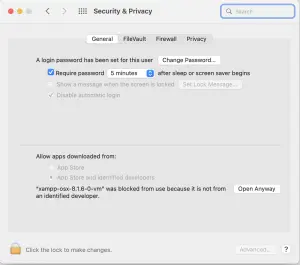 At the bottom, you will see the software that your were trying to install the last time. Click "Open anyway". And now you should be able to install it.
That's it.