Avratuts Blog
Category: Graphic Design
In this category, you will find a multitude of articles focusing on graphic design principles, techniques, and applications with an emphasis on Photoshop and Adobe Illustrator. These articles will include step-by-step tutorials, tips and tricks, design theory, and practical projects to help readers master these powerful design tools. Whether you're a beginner looking to learn the basics or a seasoned designer seeking to refine your skills, you'll find articles here that match your needs.
With Photoshop it's very easy to blend two images toge ...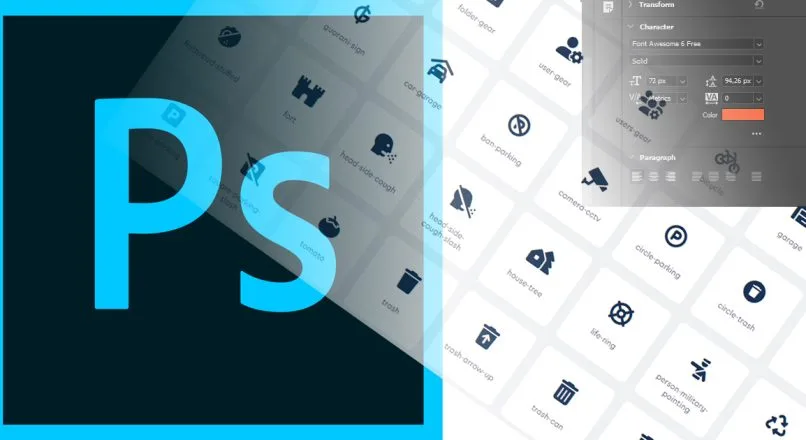 Font Awesome is a CSS-based iconset that contains thousands ...
Graphic design is a vibrant and versatile field that combines creativity with technology. It plays a crucial role in visual communication, from logo design and branding to web design and advertising. Adobe Photoshop and Illustrator are industry-standard software applications widely used for various graphic design tasks. Photoshop is renowned for its photo editing capabilities, while Illustrator excels in creating vector-based artwork.
Learning graphic design, and particularly mastering Photoshop and Illustrator, is a valuable skill in today's digital age. It can open up a wide array of opportunities, both for personal and professional growth. For businesses, compelling visuals can capture attention, communicate messages more effectively, and drive better engagement. For individuals, skills in graphic design can lead to diverse career paths, including graphic designer, art director, illustrator, and many more.
The "Graphic Design" category on our blog is designed to be a comprehensive resource, regardless of your level of proficiency with Photoshop and Illustrator. It aims to inspire creativity, improve technical skills, and keep you updated with the latest trends and techniques in graphic design. With the knowledge gained from these articles, you can bring your creative ideas to life and create compelling visuals that tell a story.